CHOOSING THE RIGHT CHEWS.
Pets are expert chompers. Even cats can get in on the action. But which chews are right for your best friend? Here's what every pet parent should know about choosing the best types of dog chews and cat chews.
• Combat boredom




• Relieve stress and promote relaxation




• Prevent destructive behaviors




• Help clean teeth




• Work jaw muscles




• Encourage curiosity and exploration




• Provide nutrients
When selecting chews for your dog or cat, make sure to consider size and durability since different chews will be best for large dogs and small dogs. In general, chews shouldn't be small enough to fit in your pet's mouth at once, as this can be a choking hazard.

Durability depends on your pet's age, dental health, energy level, overall wellness and preferences. Tougher chews are best for adult dogs with strong teeth, while puppies and seniors should enjoy softer chews.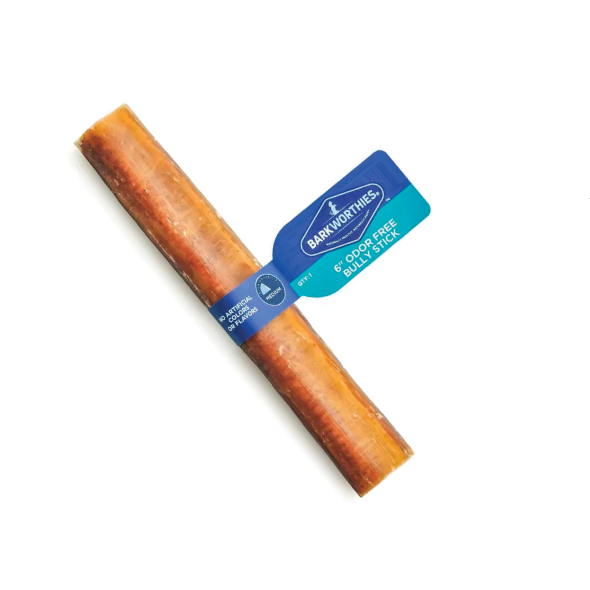 Typically made from a single ingredient, bully sticks range in thickness and length. They're easy to digest and help clean your dog's teeth as they chew. Try a braided bully stick for an extra-long chew.
Best for: Tough chewers with strong, healthy teeth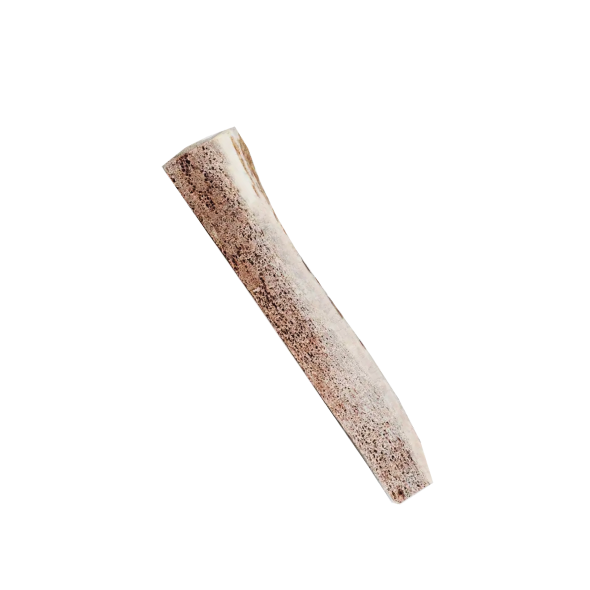 Antlers are all-natural chews that come from a variety of animals, including deer and elk. Because they're so hard, antlers are incredibly long-lasting. They come as a split or whole. Splits are best for dogs who are new to antlers, as they can easily get to the inner marrow.
Best for: Puppies, nibblers, moderate chewers and seniors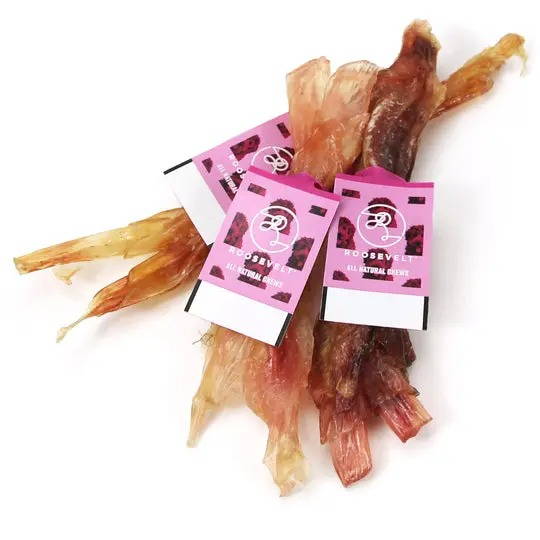 Tendons are thick, flexible and on the softer side. They're also rich in protein and low in fat, making them a nutritious chew choice.
Best for: Moderate to tough chewers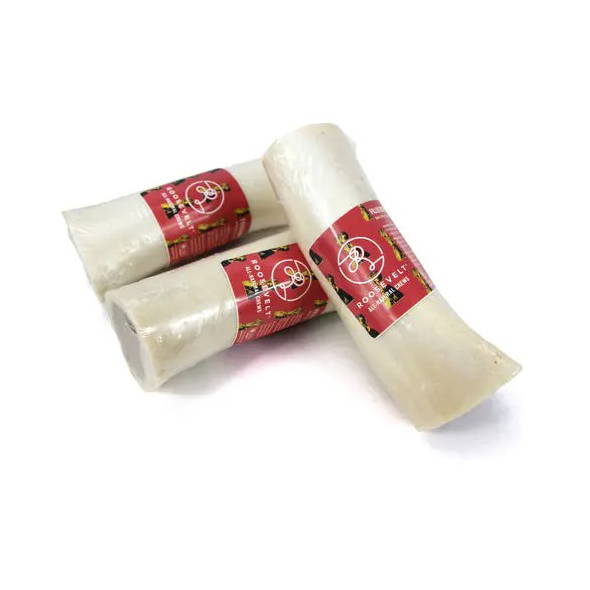 Many dogs enjoy gnawing on recreational bones and chewing off the meat, tendons and marrow. Once these edible parts have been enjoyed, the bones themselves should be discarded. Recreational bones include frozen raw marrow bones, knuckles, kneecaps and slow-roasted baked bones.
Best for: Nibblers and moderate chewers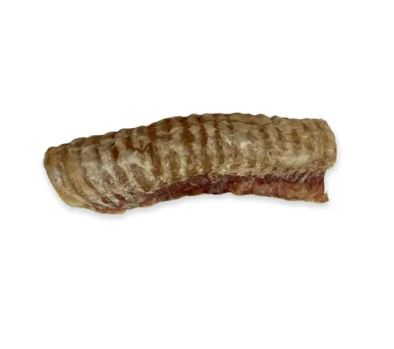 Usually frozen or freeze-dried, animal parts & pieces come in a variety of hardness levels for different types of chewers. They include cow tails, ears, trachea, hooves, lamb horns, snouts, poultry necks, feet and cheeks.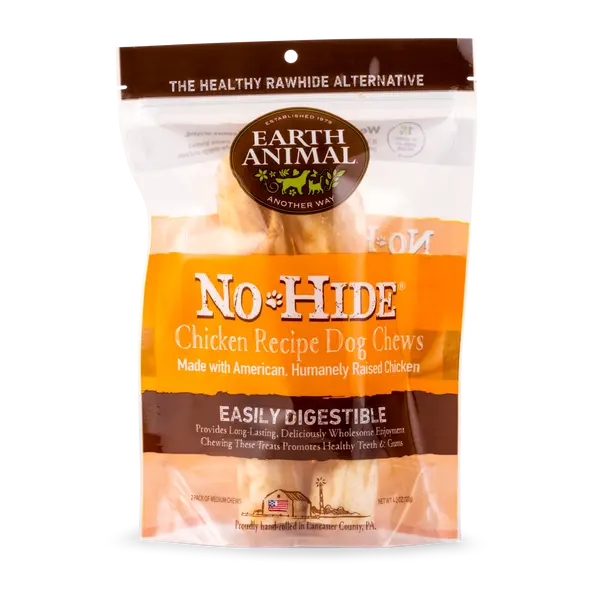 Safe and easy to digest, these tasty chews are a great alternative to rawhide. They're 100% rawhide free. Plus, they're made with high-quality protein.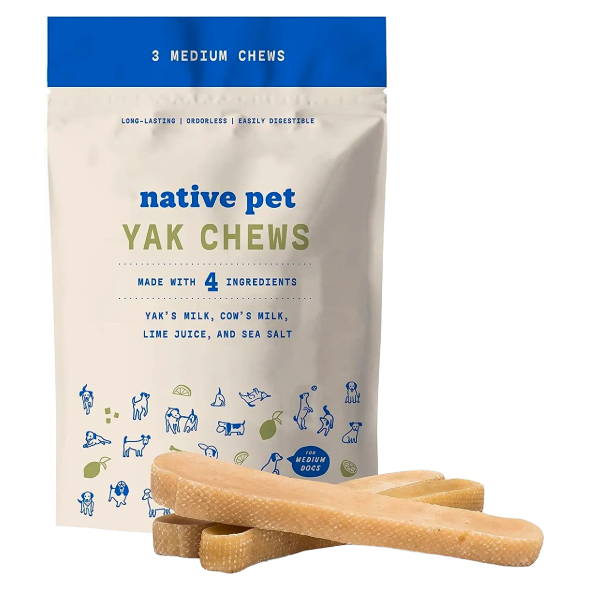 Crafted from an ancient Himalayan recipe, these hard cheese chews are made to last – even for the toughest chewers.
Best for: Most dogs, including seniors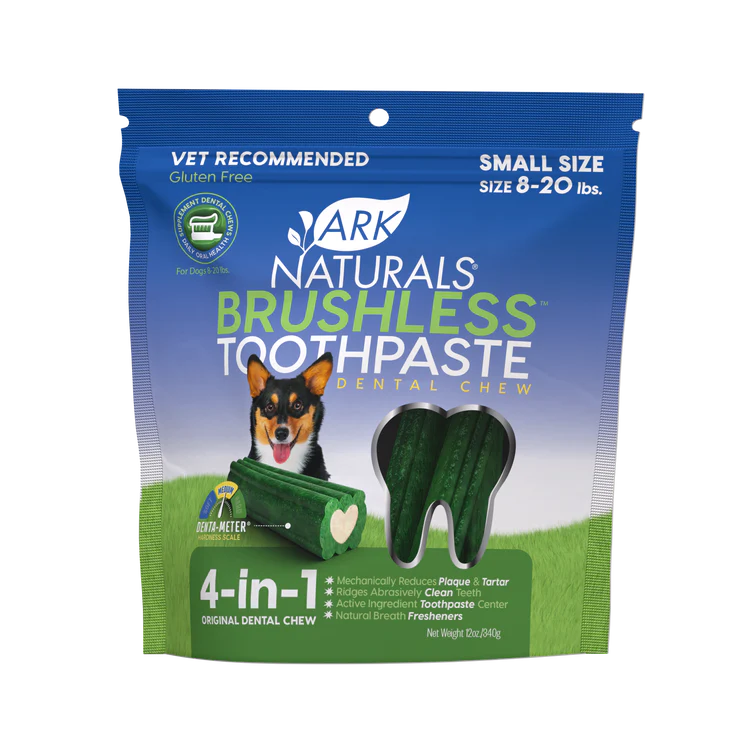 Dental chews can remove plaque and prevent tartar buildup, helping to keep your pet's teeth and gums healthy.
Best for: Dogs with food sensitivities
Free of animal ingredients, these vegetarian chews are perfect for pups with allergies or those looking for a softer chew.
Best for: Moderate to tough chewers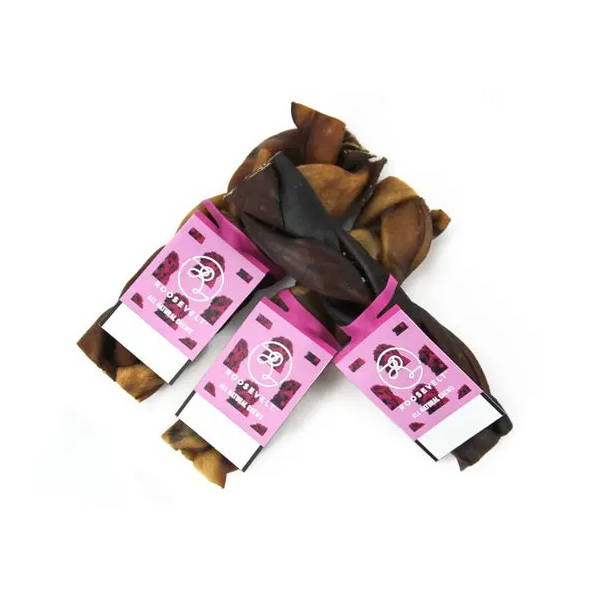 Collagen sticks are easily digestible chews made from the inner layer of cow skin. Full of nutritional benefits, they support digestion, dental health, strong nails and a shiny coat. Collagen sticks have more protein and less fat than rawhide chews.

Lamb Ears, Rabbit Ears, Pig Snouts, Sweet Potato Chews, Freeze-Dried Bully Sticks, Chicken Feet, Duck Feet
Tendons, Trachea, Dental Chews, Cow Ears, Cow Tails, Pig Ears, Turkey Neck, Chicken Neck, Beef Cheeks
No-Hide Chews, Rawhide, Bully Sticks, Knee Caps
Antler Splits, Knuckle Bones, Hooves, Yak Cheese Chews, Slow-Roasted Bones
Frozen Raw Bones, Whole Antlers, Horns
Labradors, Chihuahuas, Border Collies, Jack Russel Terriers, Golden Retrievers and Beagles are the top chewing breeds.
Pick the perfect chew based on your pet's chomping habits.
Notorious for biting through almost anything and/or gnawing for hours on end, these aggressive chewers need tough and long-lasting chews to keep them occupied.

Some dogs love to chomp but move on quickly. Others are choosy about their chews. They need something exciting (and not too tricky) to hold their interest – like peanut butter or bacon flavored chews.

Known for taking it slow, these guys may spend days gently gnawing away at a single chew. For this crew, try something on the softer side. They might also enjoy other dog chew toys, like soft plush toys during playtime.
Teething puppies will chew on almost anything to relieve the discomfort of growing new teeth. Beyond standard teething toys, it's important to provide them with tasty options (that aren't shoes or furniture).
For dogs who've entered their golden years of chewing, look for gentle options to help keep their jaws strong and teeth clean.
Dogs aren't the only ones with this animal instinct. Cats like chewing too, and it's an easy way to help them with their dental health and give them mental stimulation.

REMEMBER TO KEEP AN EYE OUT
You should always stick around during chew time to supervise. When small pieces of chew break off, throw them away before they become a choking hazard and be sure your pet always has access to fresh water. Learning pet CPR is a great tool to help keep them safe.